Welcome to Horsepower Ranch!
Wedding Venue
Horse Drawn Carriages
NEW!!! schedule one of our horse drawn carriages for your special event!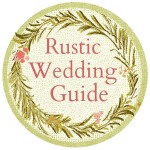 Contact Us
Main: 407-913-1160
Fax: 407-825-6617
280 Campbell Ranch Run
Geneva, FL 32732
Map it!
Welcome
Weddings & Event Venue
Horsepower Ranch is now offering elegant and rustic themed weddings and events. Click here for more information
Welcome to Horsepower Ranch
Horsepower Ranch is a 12 acre ranch nestled in the heart of beautiful Seminole County. We are proud to host a variety of free community events featuring our award winning food and entertainment. Here at Horsepower Ranch we offer family friendly entertainment at an affordable price. Pets are always welcome and credit cards are always accepted.
NEW - Hand-led Pony/ Horse Rides
15-Minute Rides = $25/child
30-Minute Rides = $40/child
If your child is under the age of four, add $10 for you to ride double with your child. Your horse will still be hand-led by one of our Horsepower Ranch employees. They work hard to ensure that your child has a safe and enjoyable ride.
We can provide additional ponies for $25 each for 15 minutes. Additional time can be added at the rate of $20 per 15 minutes after the first 15 minute session has expired. You just show up at your appointment time and the ponies will be there waiting to get started.
Ride Schedule
Hand-led rides are offered 7 days a week, year-round 10 am – 4pm by appointment only!
Photoshoots at Horse Power Ranch
Feed The Horses And Other Animals Treats While You're Here
You're welcome to bring apples, carrots, or pears if you'd like to let your children feed the horses treats.